Metabo Service
Metabo products are designed for a long and useful service life, but for added peace of mind on your investment we also offer you the Metabo XXL 3 Year Warranty, completely free of charge. You can apply for your XXL 3 year Warranty by registering your machine within 4 weeks of purchase on our web site.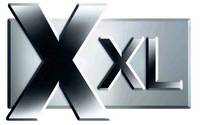 XXL warranty - The Metabo 3-year warranty
Our power tools have a particularly long service life. Since repairs are so rarely required, Metabo has developed an additional warranty for you - the XXL-warranty.
If you register, the normal warranty is extended to 3 years. Prerequisite is the sales receipt together with the XXL warranty certificate that you can generate after registering your machines.
You can register within the first 4 weeks after the purchase.